Legends of Runeterra, LoR, League of Legends, LoL, card game, TCG, CCG, download, play, beta, date, availability, access, riot games, riot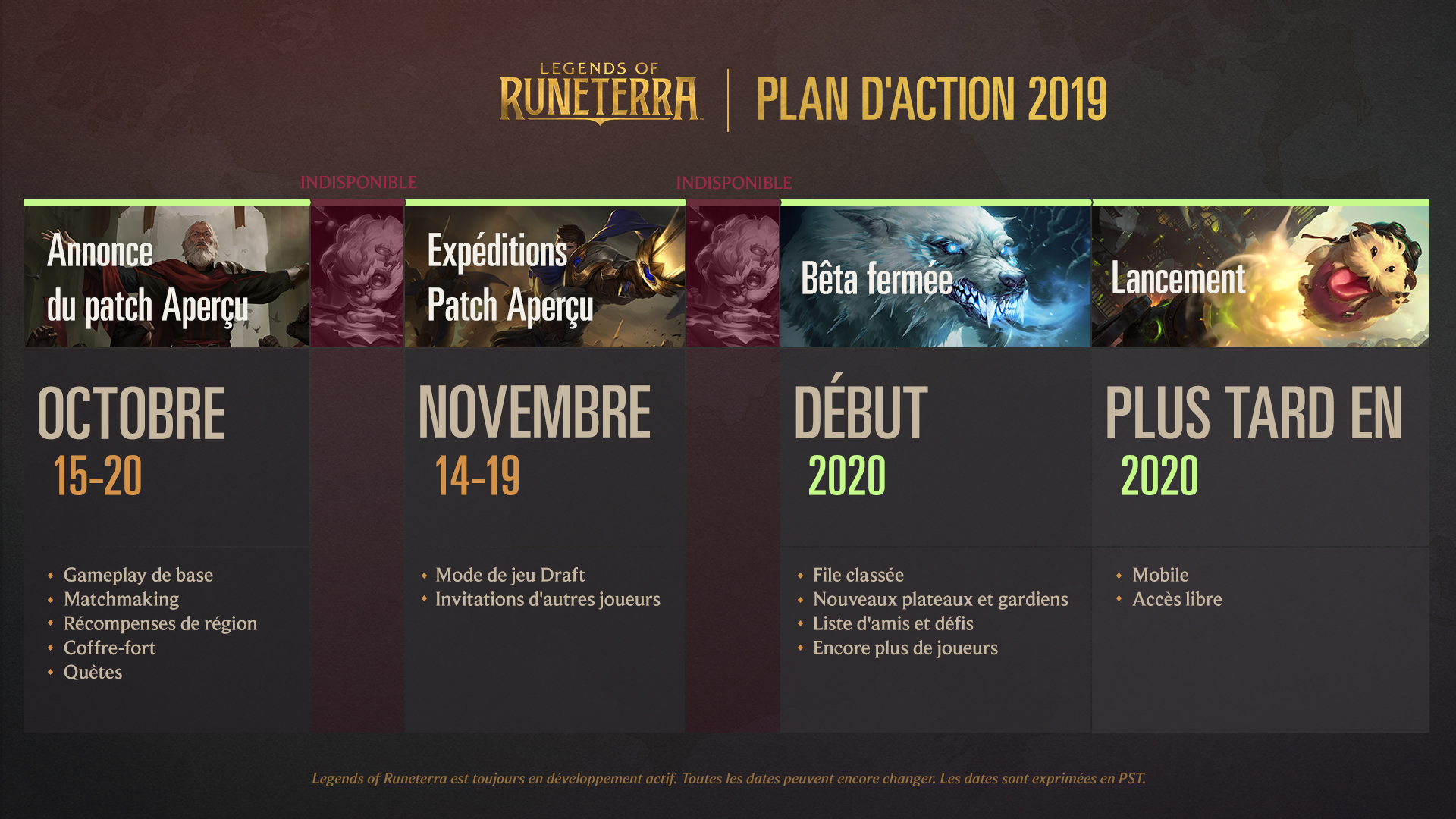 Riot Games has just announced the imminent arrival of a virtual card game. We explain how you can already try it!
Legends of Runeterra will be officially available in early 2020. The Riot Games virtual card game, announced on October 16 during the League of Legends 10-year anniversary conference, is however already playable for a few lucky people. Indeed, it is already possible to pre-register and try LoR.
Pre-registration and download of Legends of Runeterra
Pre-registrations for the closed beta are already available at playruneterra.com. From 16 October to 21 October, it will already be possible for a few lucky people to try the game. In order to increase your chances of being selected for this first test session, you can link your Riot Games account to your Twitch and Youtube accounts and watch streams of the game, which is already available to many influencers.
If you hit the jackpot, you should receive an email to the address you used to create your Riot Games account. Then, all you have to do is download the game and try it out!
Release date and closed beta
Riot Games has not yet provided an official release date, but the game will be officially available in the course of 2020, logically during the first months. In addition to the 5-day test period that is already available, a new test period is scheduled from November 14 to 19, which will give you another chance to try Legends of Runeterra.