Men who want to become fathers should stop drinking alcohol as early as six months before conception to prevent the child from suffering from heart defects, according to a new study.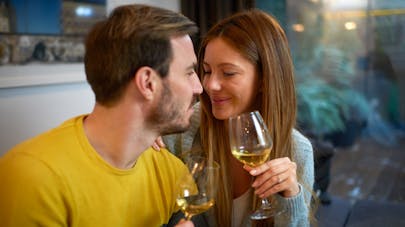 To protect the unborn baby from possible congenital heart defects, men and women should avoid alcohol well before conception, according to the results of a study published in the European Journal of Preventive Cardiology.
According to this study, conducted by researchers at the Central South University of China, alcohol consumption in the three months before conception or during the first trimester of pregnancy was associated with an increased risk of congenital heart disease of 44% if the father consumed it, and 16% if the mother consumed it, compared to not drinking alcohol.
Occasional and excessive alcohol consumption (or binge drinking), with five or more drinks on the same occasion, was associated with an increased probability of congenital heart defects of 52% for the future father and 16% for future mothers.
"Binge drinking in prospective parents is a dangerous and risky behavior, which can not only increase the risk of their baby being born with a heart defect but also cause serious damage to their own health," said Dr. Jiabi Qin, co-author of the study.
For the researcher, these data suggest that among couples trying to conceive a baby, men should not consume alcohol at least six months before fertilization. And to do the right thing, women should stop drinking alcohol a year before fertilization, and of course, continue this eviction throughout pregnancy.
The first meta-analysis examining the role of pre-conceptional alcohol consumption in humans, this analysis was conducted using data from 55 studies including 41,747 babies with congenital heart disease and 297,587 babies without this type of malformation.
"We observed a progressive increase in the risk of congenital heart disease as parents' alcohol consumption increased. The relationship was not statistically significant with the lowest amounts," said Dr. Qin. While he acknowledges that "the underlying mechanisms linking parental alcohol consumption and congenital heart disease are uncertain and deserve further research", he believes that this study "indicates that men and women who are considering starting a family should give up alcohol".