1. Park Hyatt Hotel
Located in the Shanghai World Finance Centre, Park Hyatt is a 5-star hotel that has settled between floors 79 and 93 of the building, making it one of the highest perched establishments in the world: 492 meters all the same! From one of its 174 rooms, you will have a breathtaking view of the Huangpu River.
Address: 100 Century Avenue, Shanghai, China, 200120
If you are only curious and want to take a look at this extraordinary establishment but not necessarily stay there, don't hesitate to ask about the other hotels in Shanghai.
2. Ritz-Carlton, Hong Kong
With its 484 meters high, the Ritz Carlton in Hong Kong is one of the top hotels in the world!
The hotel is part of the city's International Trade Centre: it occupies floors 102 to 118 with 312 rooms available. The terrace and its suspended swimming pool at 484 meters above ground level offer you a panoramic view of Victoria Harbor.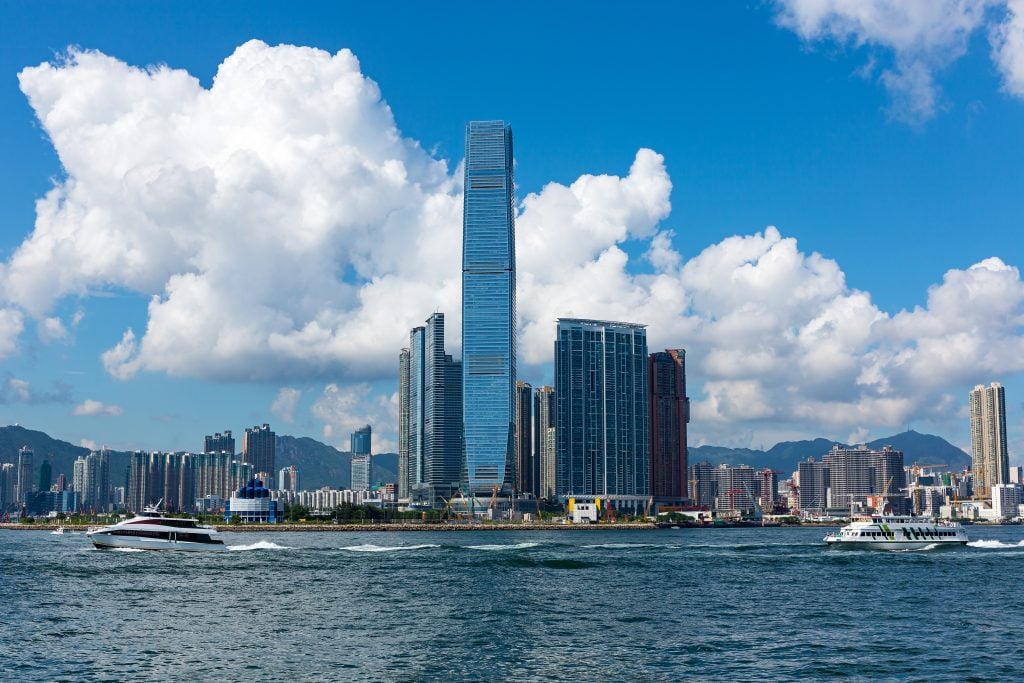 Address: International Commerce Centre (ICC), 1 Austin Rd, West Kowloon, Hong Kong.
If you have already planned to spend a few days in Hong Kong but don't want to overspend your housing budget, don't hesitate to book a more affordable hotel.
3. Hotel St Régis (Shenzhen)
China definitely dominates the ranking of the world's highest hotels with another establishment: Hotel St Régis. This 5-star hotel occupies floors 75 to 100 of the KK100 tower in Shenzhen, perched at 442 meters.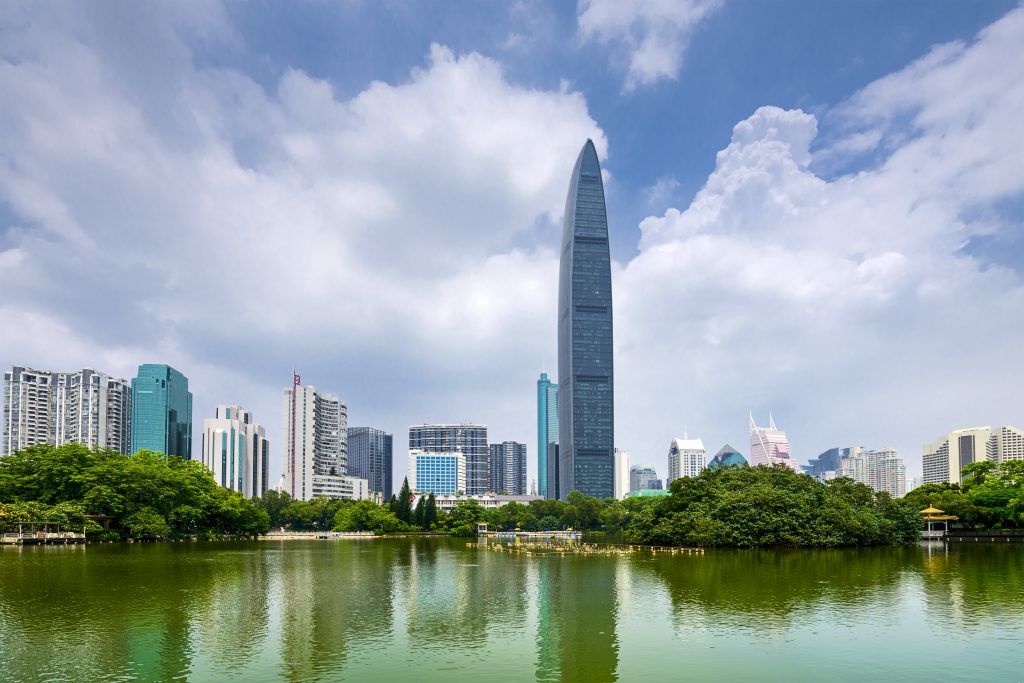 Address: 5016 Shennan E Rd, Cai Wu Wu Wei, Luohu Qu, Shenzhen Shi, Guangdong Sheng, China
China is full of surprises, you will find all kinds of hotels.
4. Four Seasons Hotel, Guangzhou
Four Seasons Hotel nestled between floors 68 and 103 of the Guangzhou International Finance Center: a 438-meter skyscraper!
Of course, from the top of these 438 meters, you will have a breathtaking view of the "Pearl River" (Zhujiang) and its flowered banks.
If the budget allows it, dare to dream and offer an unforgettable night where you will be treated like kings and queens!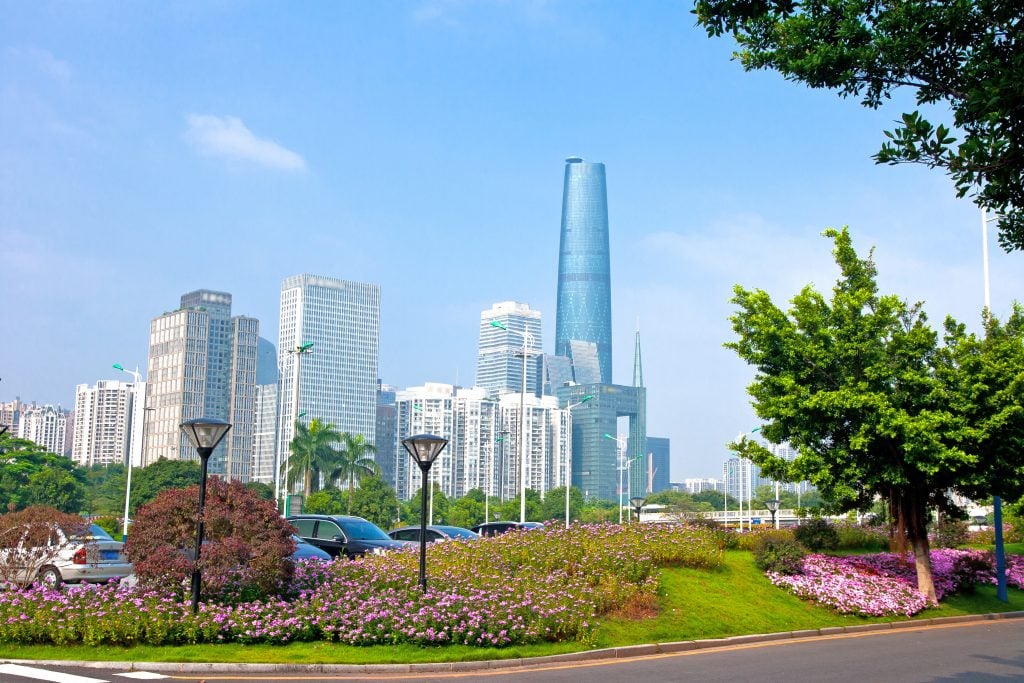 Address: 5 ZHUJIANG WEST ROAD, 510623 PEARL RIVER NEW CITY, TIANHE DISTRICT, GUANGZHOU, CHINA
5. Grand Hyatt Hotel, Shanghai
Here we are again in Shanghai, at the Grand Hyatt Hotel, which occupies the Jin Mao Tower from the 51st floor.
The Jin Mao tower reaches a height of 421 meters. In the 2000s, the luxury establishment was elected the highest hotel in the world. If it has been largely dethroned since then, be sure to have a panoramic view of the Huangpu River, the Bund, and Shanghai from your room!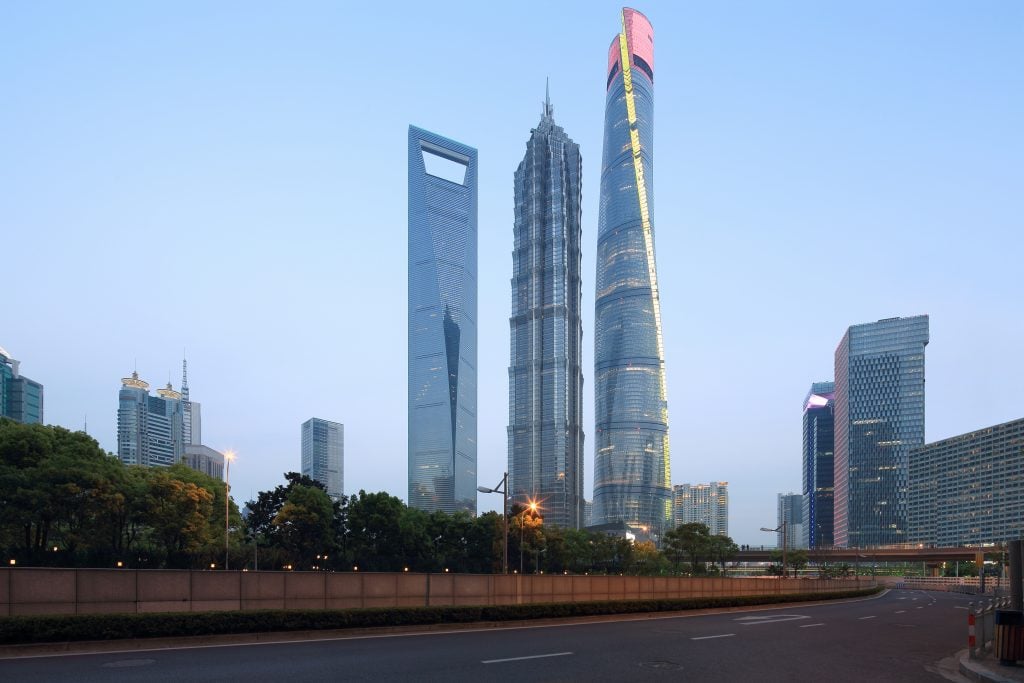 Address: Jin Mao Tower, 88 Century Avenue, Pudong, Shanghai, China, 200121
6. Gevora Hotel, Dubai
It will come as no surprise to anyone to find a hotel located in Dubai in this ranking of the world's highest hotels!
From the top of its 356 meters, the Gevora Hotel has 528 luxurious rooms and suites to offer you. It is located on Dubai's main artery, Sheikh Zayed Avenue, so you can dominate the city and enjoy the daily life of Dubai residents.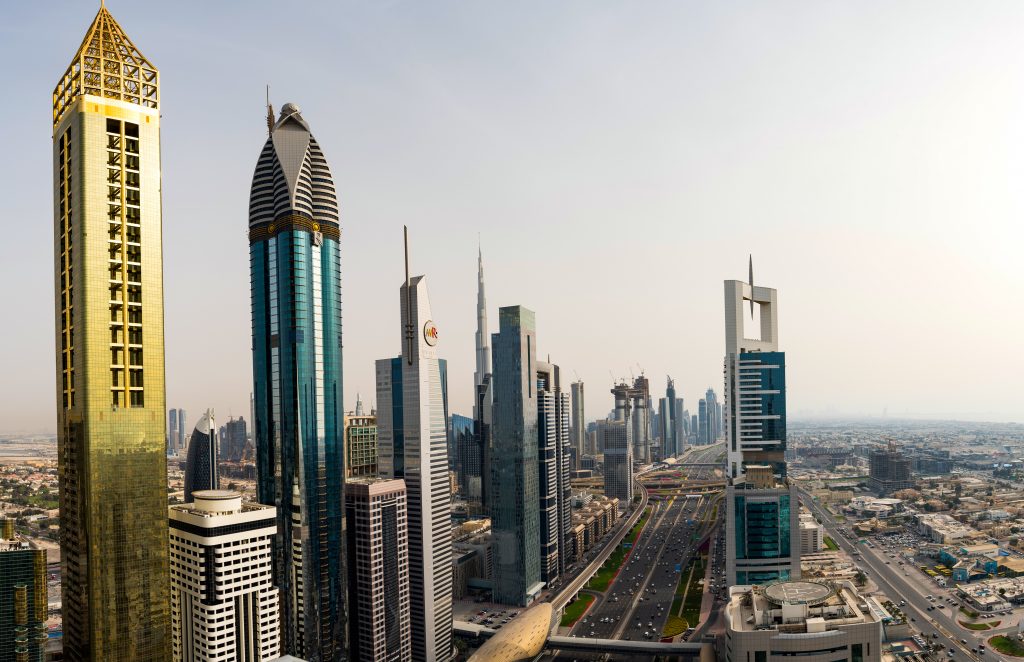 Address: Sheikh Zayed Road, Trade Centre Area, Next to Al Attar Tower,
PO Box: 2260, Dubai, UAE.
Dubai is the city of all excesses and extravagances: the Gevora Hotel is perhaps the highest hotel in the city, but you will find many hotels each with its own particularities!
7. JW Marriott Marquis Hotel, Dubai
Also located on Sheikh Zayed Avenue, the JW Marriott Marquis Hotel is next door to the Gevora Hotel in Dubai. It only reaches "only" 355 meters, 1 meter less than its competitor.
Another 5-star hotel in the clouds that will dazzle you with the view it offers as well as its luxury services!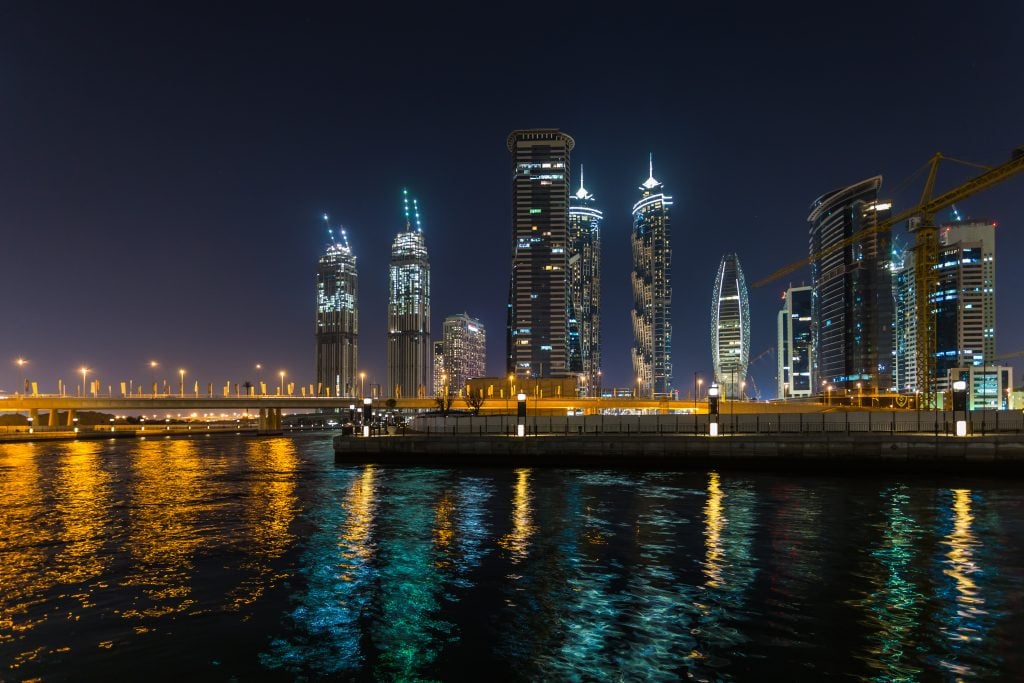 Address: Sheikh Zayed Road, Business Bay, Dubai 121000, United Arab Emirates
8. InterContinental Hotel, Hanoi
When you think of Vietnam, you can imagine green landscapes, tropical forests and rice fields. We are far from the extravagance of Dubai or the spiciness of Bangkok.
And yet, Vietnam also has its little treasures to bring, literally, as close as possible to the stars. Hotel InterContinental is the highest hotel in Hanoi. It occupies floors 62 to 70 of the Keangnam Hanoi Landmar Tower, 336 meters high.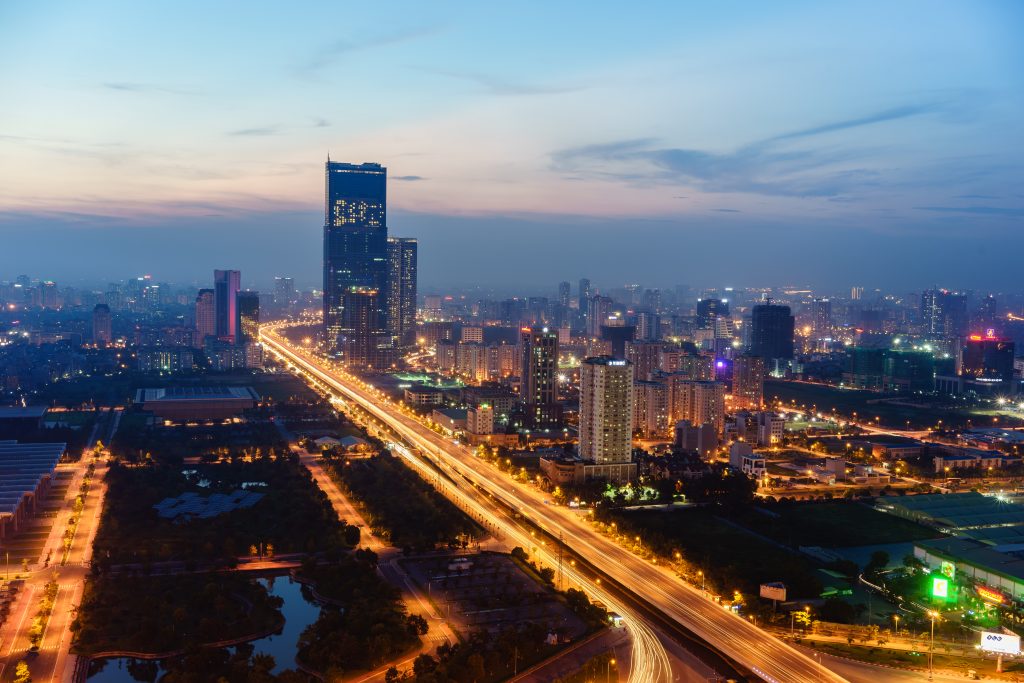 Address: Address: Address: Phạm Hùng, Mễ Trì, Nam Từ Liêm, Hà Nội, Vietnam
If you prefer a hotel closer to Vietnamese nature, do not hesitate to extend your search:
9. Hotel Rose Rayhaan by Rotana, Dubai
Dubai, again in the ranking, with this time the Rose Tower, 333 meters high also located on Sheikh Zayed Avenue.
With its 72 floors, you will inevitably have your head in the clouds in one of its rooms, suites or 5-star penthouses.
Near the Rose Tower, you will probably recognize another luxury hotel: the famous Burj Al Arab, 12 meters lower than the Rose Tower.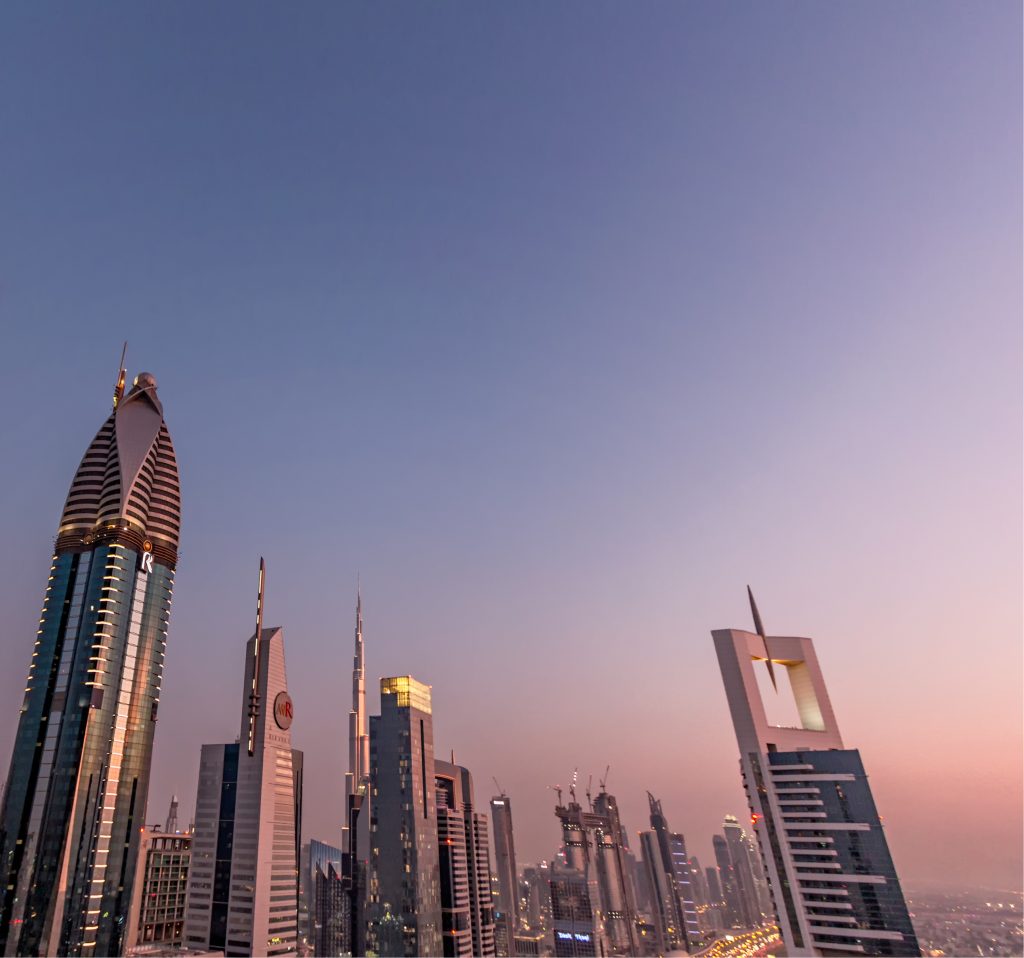 Address: Sheikh Zayed Rd – Dubai – United Arab Emirates
10. Baiyoke Sky Hotel, Bangkok
It is around Thailand and its vibrant capital to make an appearance in the ranking.
Bangkok, with its many skyscrapers, gives the impression of being built in the air. It is therefore logical that we find one of the most famous hotels in the world: the Baiyoke Sky Hotel. The "youngest" of our list peaks at more than 300 meters (328 meters if you count his antenna).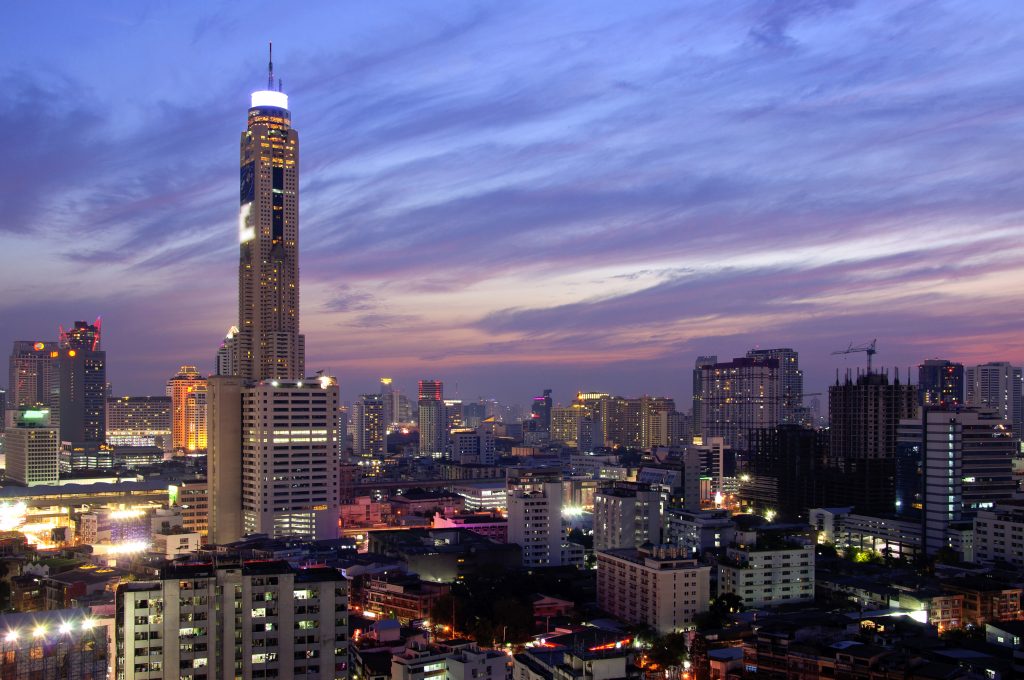 Address: 222 Ratchaprarop Rd, Khwaeng Thanon Phaya Thai, Khet Ratchathewi, Krung Thep Maha Nakhon 10400, Thailand
During your next stay in Bangkok, do not hesitate to visit and stay in other areas. Everyone brings a different experience! You will see that the city is full of hotels that will surprise you no matter what happens.
Our top of the world's highest hotels is not exhaustive, of course. We are counting on you to complete it in the comments!